Contextual Innovation and Practice
Contextual Innovation and Practice is the creative application of science, mathematical methods, societal understanding and local knowledge to address a physical need that serves the user of innovation while recognizing the influence of stakeholder motivations and objectives. ARI increases operability, sustainability, and functionality of engineered projects, systems, and operations by identifying and addressing the unique context in which they reside, and optimizing the impact of place, people, and time on its development and use with Contextual Innovation and Process.
Contextual Approach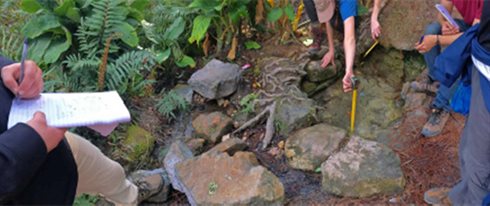 Context collection takes into account place-based influences that are critical to the design process: cultural, economic, political, educational, and mechanical
The application of this approach works to create innovative self-sufficiency, allowing the residing community to take ownership of and provide subsequent care for the new infrastructure.
Identifies the unique characteristics, values, needs, and identities of all stakeholders to harmonize the relationship between product and user.
Benefits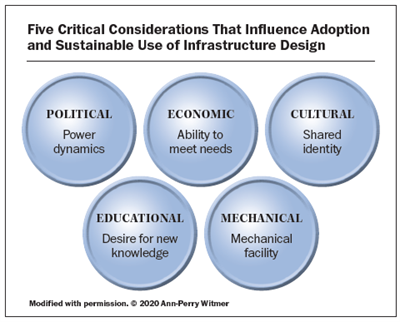 Strengthen the relationship between product/process and user by identifying and incorporating the unique characteristics, values, needs, and identities of all stakeholders
Leverage the unique capabilities, knowledge, and skills of participants to produce a more user-appropriate outcome
Mitigate the challenges of product/process design for international application in diverse societies
Align objectives and motivations of diverse parties in product/process development or refinement to reduce disconnects that may affect long-term viability
Focus Areas
Engineered infrastructure and product design
Organizational dynamics in interdisciplinary processes
Technology development for intercultural applications
Globalization of operations, technology, and product development
To learn more, contact Nicole Johnson, ARI Managing Director.
Our Team
Senior Research Scientist
Visiting Staff Research Engineer