March Spotlight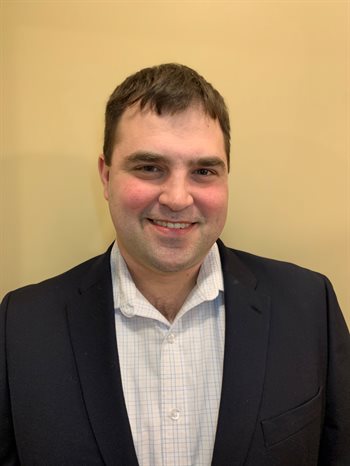 Kiel Gilleade
Research Engineer
Kiel joined the Applied Research Institute on February 2020, recently celebrating his one year as a research engineer with the Indoor Climate Research and Training (ICRT). At ICRT, Kiel conducts research on how to improve a home's indoor air quality. Collaborating with ICRT members and other ARI researchers, Kiel deploys technologies in homes to monitor indoor air quality and energy efficiency.
With the impact of Covid-19, many fieldworks have come to a temporary halt. During this time, Kiel has been testing how easy it is to build and maintain a negative pressure zone in the home with supplies you would find in any home improvement store.
With COVID being transmissible by air, it can be difficult to protect people living in the same household when one person has become infected. A negative pressure zone can reduce transmission risk by directing all the air around a COVID patient outside of the home.
"One thing that's cool about work at ICRT & ARI is that it's applicable to everyday life, including mine. We are able to translate what we know from research into real-life applications."
Kiel has always been interested in applied research, and he was particularly drawn to how quickly ARI can translate research into action. During his time at ARI, Kiel hopes to find ways to translate research into application in the real world.