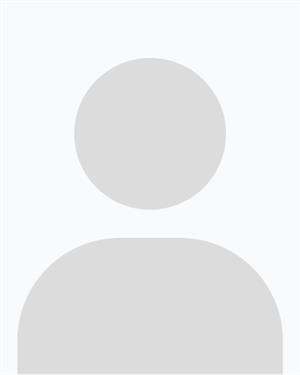 For More Information
Biography
Dr. Nguyen is a staff polymer scientist of the Applied Research Institute (ARI) at the University of Illinois at Urbana-Champaign. He earned his Ph.D. under the advisement of Prof. Michael E. Mackay in the Department of Materials Science and Engineering and the Department of Chemical and Biomolecular Engineering at the University of Delaware. After his Ph.D., Dr. Nguyen moved to the Oak Ridge National Laboratory (ORNL) as a postdoctoral fellow of the Materials Science and Technology Division. Then he was promoted to R&D staff scientist of the Chemical Sciences Division, ORNL. Dr. Nguyen has worked as a tenured assistant professor of the Hanoi University of Science and Technology before joining ARI.
Research Statement
My group research focuses on valorizing renewable materials in three thrusts: 1) Development of stimuli responsive materials; 2) Sustainable plastics and composites; and 3) Novel carbon materials.
Thrust 1. Development of stimuli responsive materials: We have valorized the unique molecular characteristics of renewable materials to design and synthesize a wide range of thermo-adaptive soft materials. We focus on fundamental research to understand and precisely control structure and functionalities of these novel materials. We use advanced characterization methods such as in-situ neutron/light/X-ray scattering techniques, together with in-situ thermal, mechanical and rheological analyses to discover the fundamentals of macromolecular interactions, structural relaxation, molecular dynamics, morphology, and phase changes. These advanced materials are used for healthcare applications such as thermo-adaptive flexible human motion sensors.
Thrust 2. Sustainable plastics and composites: We have focused on understanding fundamentals of biomass structures and macromolecular functionalization to correlate thermoplastic compatibility with processibility in the melt, particularly for compression molding and additive manufacturing. Our studies aim to address global petroleum-based plastic challenges associated with manufacturing and sustainability. We utilize renewable materials combined with a wide range of flexible polymeric chains to produce materials with superior mechanical performance and excellent manufacturing characteristics. Our research also focuses on fundamental understandings of macromolecular behaviors during processing to enhance materials performance.
Thrust 3. Novel carbon materials: Carbon nanoparticles are highly porous, thermally and electrically conductive that can be used for various applications in electronic devices, battery electrodes, supercapacitors, electromagnetic shields, air and water purification. Our research focuses on the development of novel carbon materials with numerous morphological characteristics. We discover fundamental understandings of macromolecular structures, molecular interactions and assembly of renewable materials to guide the designs of these novel carbon materials. The resulting carbon materials with controllable novel morphologies will be utilized in air filter and water purification to prevent the spread of airborne and waterborne diseases.
Selected Articles in Journals
*Corresponding Author/ **Co-first Author
W. Chung, J. Griebel, E. Kim, H. Yoon, A. Simmonds, H. Jon, J. J. Wie, N. A. Nguyen, B.W. Guralnick, J. Park, Á. Somogyi, P. Theato, M.E. Mackay, Y. Sung, K. Char, J. Pyun*, The use of elemental sulfur as an alternative feedstock for polymeric materials (Nature Chemistry) 2013, 5, 518–524
J. J. Griebel**, N. A. Nguyen**, A.V. Astashkin, R.S. Glass, M.E. Mackay*, K. Char*, J. Pyun*, Preparation of dynamic covalent polymers via inverse vulcanization of elemental sulfur (ACS Macro Letters) 2014, 3, 1258-1261.
J. J. Griebel**, N. A. Nguyen**, S. Namnabat, L.E. Anderson, R.S. Glass, R.A. Norwood, M.E. Mackay*, K. Char*, J. Pyun*, Dynamic Covalent Polymers via Inverse Vulcanization of Elemental Sulfur for Healable Infrared Optical Materials (ACS Macro Letters) 2015, 4, (9), 862-866
T. S. Kleine**, N. A. Nguyen**, L.E. Anderson, S. Namnabat, E.A. LaVilla, S. A. Showghi, P.T. Dirlam, C.B. Arrington, M.S. Manchester, J. Schwiegerling, R.S. Glass, K. Char, R.A. Norwood, M.E. Mackay*, J. Pyun*, High Refractive Index Copolymers with Improved Thermomechanical Properties via the Inverse Vulcanization of Sulfur and 1, 3, 5-Triisopropenylbenzene (ACS Macro Letters) 2016, 5(10), 1152-1156
N. A. Nguyen*, C. C. Bowland, P. V. Bonnesen, K. C. Littrell, J. K. Keum, A. K. Naskar*, Fractionation of Lignin for Selective Shape Memory Effects at Elevated Temperatures (Invited Paper, Materials) 2020, 13(8), 1940
N. A. Nguyen*, K. M. Meek, C. C. Bowland, A. K. Naskar*, Responsive Lignin for Shape Memory Applications (Polymer) 2019, 160, 210-222
N. A. Nguyen, K. M. Meek, C. C. Bowland, S. H. Barnes, A. K. Naskar*, An Acrylonitrile–Butadiene–Lignin Renewable Skin with Programmable and Switchable Electrical Conductivity for Stress/Strain-Sensing Applications (Macromolecules) 2017, 51 (1), 115–127.
L. Hart, N. A. Nguyen, J. L. Harries, M. E. Mackay, H. M. Colquhoun and W. Hayes*, Perylene as an Electron-Rich Moiety in Healable, Complementary π–π Stacked, Supramolecular Polymer Systems (Polymer) 2015, 69 , 293–300
G. G. Jang, N. A. Nguyen, C. C. Bowland, H. C. Ho, J. K. Keum and A. K. Naskar*, Effects of Graphene Surface Functionalities Towards Controlled Reinforcement of a Lignin Based Renewable Thermoplastic Rubber (Composites Science and Technology) 2020, 108352
N. A. Nguyen*, K. Kim, C. C. Bowland, J. Keum, L. Kearney, N. André, N. Labbe*, and A. K. Naskar*, A fundamental understanding of whole biomass dissolution in ionic liquid for regeneration of fiber by solution-spinning (Green Chemistry) 2019, 21, 4354-436
N. A. Nguyen*, S. H. Barnes, C. C. Bowland, K. M. Meek, K. C. Littrell, J. K. Keum, and A. K. Naskar*, A Path for Lignin Valorization via Additive Manufacturing of High-Performance Sustainable Composites with Enhanced 3D-Printability (Science Advances) 2018, 4 (12), eaat4967
N. A. Nguyen*, C. C. Bowland, A. K. Naskar*, A General Method to Improve 3D-Printability and Inter-layer Adhesion in Lignin-Based Composites (Applied Materials Today) 2018, 12, 138-152.
P. Liu*, R. B. Dinwiddie, J. K. Keum, R. K. Vasudevan, S. Jesse, N. A. Nguyen, J. M. Lindahl, V. Kunc, Rheology, crystal structure, and nanomechanical properties in large-scale additive manufacturing of polyphenylene sulfide/carbon fiber composites (Composites Science and Technology) 2018, 168, 263-271
Xiangtao Meng*, N. A. Nguyen, Halil Tekinalp, Edgar Lara-Curzio, Soydan Ozcan*, Supertough PLA-Silane Nanohybrids by in situ Condensation and Grafting (ACS Sustainable Chemistry & Engineering) 2017, 6 (1), 1289–1298
A. Holmberg, N.A. Nguyen, M. Karavolias, K. Reno R. Wool, TH. Epps III*, Softwood Lignin-Based Methacrylate Polymers with Tunable Thermal and Viscoelastic Properties (Macromolecules) 2016, 49 (4), 1286-1295
A. Holmberg, K. H. Reno, N. A. Nguyen, R. P. Wool, and Thomas H. Epps III*, Syringyl Methacrylate, a Hardwood Lignin-Based Monomer for High-Tg Materials (ACS Macro Letters) 2016, 5 (5), 574-578
H. C. Ho, N. A. Nguyen, K. M. Meek, D. M. Alonso, S. H. Hakim, A. K. Naskar*, A Solvent‐Free Synthesis of Lignin‐Derived Renewable Carbon with Tunable Porosity for Supercapacitor Electrodes (ChemSusChem) 2018, 11, 2953-2959
C. C. Bowland*, N. A. Nguyen, Amit K. Naskar*, Roll-to-Roll Processing of Silicon Carbide Nanoparticle Deposited Carbon Fiber for Multifunctional Composites (ACS Applied Materials & Interfaces) 2018, 10, 26576–26585
N. A. Nguyen*, S. Himmelberger, A. Salleo , M. E. Mackay*, Brush-painted Solar Cells from Pre-Crystallized Components in a Non-halogenated Solvent system Prepared by a Simple Stirring Technique (Macromolecules) 2020, 53, 19, 8276-8285
N. A. Nguyen*, H. Shen, Y. Liu, M. E. Mackay*, Kinetics and Mechanism of Poly(3-hexylthiophene) Crystallization in Solution under Shear Flow (Macromolecules) 2020, 53, 14, 5795–5804
W. Zhang*, N. A. Nguyen, R. Murray, M.E. Mackay*, Device Performance Enhancement of Polymer Solar Cells by Nanoparticle Self-Assembly (Solar Energy Materials and Solar Cells) 2017, 160, 126-133
N. A. Nguyen*, R. A. Remy , M. E. Mackay*, Thermal Analysis of Semiconducting Polymer Crystals- Free of a Mobile Amorphous Fraction (Macromolecules) 2021, 54, 5, 2155–2161.
S. Kim**, N. A. Nguyen**, J. J. Wie*, H. S. Park*, Manipulating Glass Transition Behavior of Sulfonated Polystyrene by Functionalized Nanoparticle Inclusion (Nanoscale) 2015, 7, 8864-8872
R. Remy, E. Weiss, N. A. Nguyen, S. Wei, L.M. Campos, T. Kowalewski, M.E. Mackay*, Enthalpy of Fusion of Poly(3-hexylthiophene) by Differential Scanning Calorimetry (Polymer Science, Part B) 2014, 52, 1469–1475
J. J. Wie**, N. A. Nguyen**, C.D. Cwalina, J. Liu, D.C. Martin, M.E. Mackay*, Shear-Induced Solution Crystallization of Poly (3-hexylthiophene)(P3HT) (Macromolecules) 2014, 47, 3343−3349
Invited Lectures
In situ Small-Angle Neutron Scattering and Wide-Angle-X-ray Diffraction Study on Molecular Relaxation and Structural Reformation of a Multifunctional Material
Deformation and Flow of Structural and Functional Materials
Sustainable Fibers by Solution Spinning Whole Biomass
Additive Manufacturing and Neutron Scattering of a Multifunctional Material
Deformation and Flow of Structural and Functional Materials
Intra- and inter-molecular Interactions of Lignocellulosic Biomass in 1-ethyl-3-methylimidazolium Acetate Ionic Liquid: Solution Spinability and Molecular Orientation
Macromolecular Engineering: Structure-Property Relationships of Functional Polymers and Polymer Nanocomposites
Patents
Microporous Polymeric Fibers for Separation and Environmental Remediation, U.S. Provisional Patent Application, No. 63/319,876, 2022
Multi-functional 3D-Printing Materials, U.S. Provisional Patent Application, No. 63/310,231, 2022
Lignin-based Polymers with Enhanced Melt Extrusion Ability, US Patent App. 17/487,061, 2022
Plasticized Terephthalate-based Polyester Blends Containing Fatty Acids or Esters Thereof, US Patent 11,279,805, 2022
Lignin-based Polymers with Enhanced Melt Extrusion Ability, US Patent 11,248,121, 2022
Shape Memory Polymer Blend Materials, US Patent 11,124,652, 2021
Lignin-based Polymers with Enhanced Melt Extrusion Ability, US Patent 11,161,983, 2021
Magazine Articles
Journal Editorships
Invited Guest Editor of Molecules Journal
Invited Guest Editor of Materials Journal
Academic Editor of Advances In Polymer Technology Journal
Teaching Honors
Outstanding Graduate Student Teaching Award, University of Delaware (2014)
Research Honors
Outstanding Postdoctoral Award, Oak Ridge National Laboratory (2018)
Composites and Advanced Materials Expo Best paper Award, CAMX- The Composites and Advanced Materials Expo (2017)
SM & MSEG Poster Award for Soft Materials, University of Delaware (2016)
Outstanding Graduate student Research Award, University of Delaware (2015)
Society of Rheology Travel Grant, The 87th Annual Meeting of the Society of Rheology (2015)
Poster Award Winner, Thermal Analysis Forum of the Delaware Valley, North American Thermal Analysis Society (2014)
Materials in Art Contest Award, University of Delaware (2014)
Professional Development Award, Graduate and Professional Education, University of Delaware (2014)
American Conference on Neutron Scattering Travel Grant, The American Conference on Neutron Scattering (2014)
U.S. National Institute of Standards and Technology Summer School, The U.S. National Institute of Standards and Technology (2013)
Public Service Honors
President of Material Advantage student chapter, University of Delaware (2015)