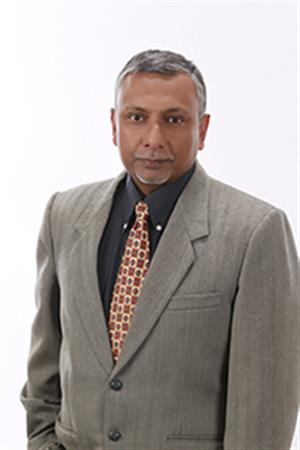 Biography
Jagadeesh (Jaggi) Yedetore is a Principal Research Engineer at the Illinois Applied Research Institute. He is an electrical engineer with years of experience in hardware, software and product development in the areas of data communications, security, and mobile applications. His specific skills include digital signal processing, mobile technologies (SDR, SDN, 802.11), core-routing, MPLS, GMPLS, VoIP, distributed computing, virtualization, cloud services, simulation and modeling and statistical analysis.
Before joining the ARI, Jaggi worked at ADTRAN as an engineering manager, responsible for the Bluesocket line of wireless LAN products. Prior to that, he served as an engineer and product development manager for several companies including Overture Networks, Tellabs Inc., Vanu, Inc., Cantata Technology, and Cisco Systems.
Jaggi served in the Indian Navy from 1983 to 1996. As a Sr. Systems Engineer at WESEE he designed and developed tools for ship-to-ship tactical data communications and tracking algorithms for radar applications. He earned a Master of Science of Telecommunications degree from the Indian Institute of Technology, Madras and a Bachelor of Engineering from the National Institute of Engineering in Mysore, India.
Research Areas
Algorithm and Software Development
Monitoring, Diagnostics and Controls
Research Topics
Agriculture
Defense and Security
Health
Manufacturing