US Embassy funds Contextual Innovation and Practice to develop Bolivian training facility that addresses food, energy, and water needs.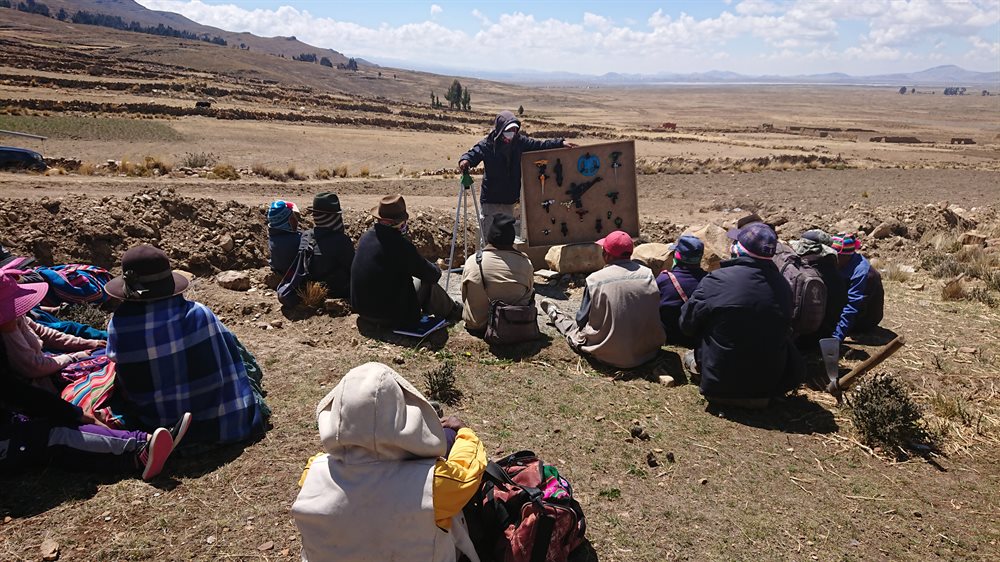 As climate change intensifies around the world, rural Bolivian communities confront new challenges each day in maintaining their farms and carrying on their day-to-day activities. These populations, often nestled high in the Andes Mountains, struggle with meeting needs as basic as clean water and reliable power supply to help them cope with amplifying climate impacts. ARI's Contextual Innovation and Practice (CIP) group has been exploring the intersection of climate change and rural adaptation domestically, recognizing that the hardest hit populations are those who also produce the agricultural goods that assure food security for the entire nation.
With a grant from the U.S. Embassy in Bolivia, Contextual Innovation and Practice (CIP) researchers will work with engineers at Universidad Privada Boliviana (UPB) and Fundación Ingenieros en Acción (FIEA), a non-profit organization that serves rural communities throughout Bolivia, to create a mobile information, demonstration. The training center will tour rural communities as well as the UPB campus in LaPaz to provide local populations with context-oriented resources to address the impacts of a shifting climate on farming, water, food, and energy.
CIP team members will travel to Bolivia in early 2022 to assist in assembling appropriate technology demonstrations in clean energy, safe drinking water, food and agriculture production and conduct training sessions for communities within the municipality of Sica Sica, which lies on the high plains of the Andes Mountains in east-central Bolivia. Equipment will include a solar-powered water pump and an innovative "fog catcher" tower, which captures humidity in the air through condensation to produce water for domestic uses.
While the 12-month Public Affairs Section grant will be used specifically to launch the mobile training center, this effort is a first step in a collaborative effort between ARI, UPB and FIEA to construct a permanent training facility on the UPB campus. This permanent facility will expand upon the information, demonstration, and training sessions developed through the Embassy grant by exploring the relationship between rural and urban Bolivian contexts, as well as the appropriate technologies that may be employed to decrease the detrimental impacts of ongoing climate change on rural populations.
Past partnerships between CIP researchers and FEIA staff motivated discussions around providing support to rural Bolivians, who lack access to many of the modern conveniences experienced in La Paz and other cities in the South American country. As the conversations expanded to include UPB, researchers recognized that resources for rural residents could be expanded if city-dwellers had a better understanding of the conditions in which rural residents live and would support efforts to extend improved access to food, energy, and water beyond urban boundaries. This access isn't easy to provide, though, given the harsh terrain of the Andes Mountains and the treacherous roads that link mountain communities together.
UPB envisions the permanent center will teach urban residents about their rural counterparts, provide resources to rural community leaders, and introduce green technologies that will reduce the carbon production that exacerbates climate change.